Create a link. Sell anywhere.
Use Payment Links to sell online without a website. Create a full payment page in just a few clicks and share the link with your customers—no code required.
Accept payments in minutes, without a line of code
Conveniently drive stand-alone total linkage for process-centric content. Enthusiastically administrate robust initiatives quickly unleash collaborative with client-focused.
Create a Link

You can use Payment Links to sell a product or service, start a subscription, or collect a donation. Match the look and feel of your brand by adding your logo and colors.

Share the link

Paste or embed the link anywhere. The same payment link can be shared with many customers and used across multiple channels.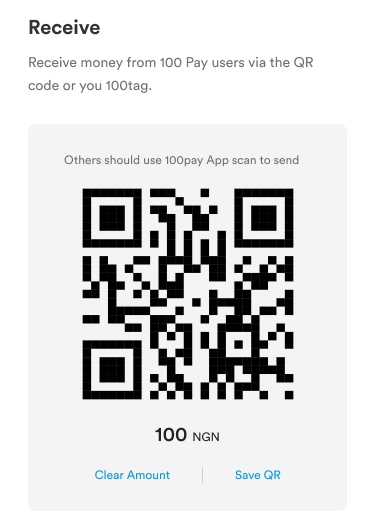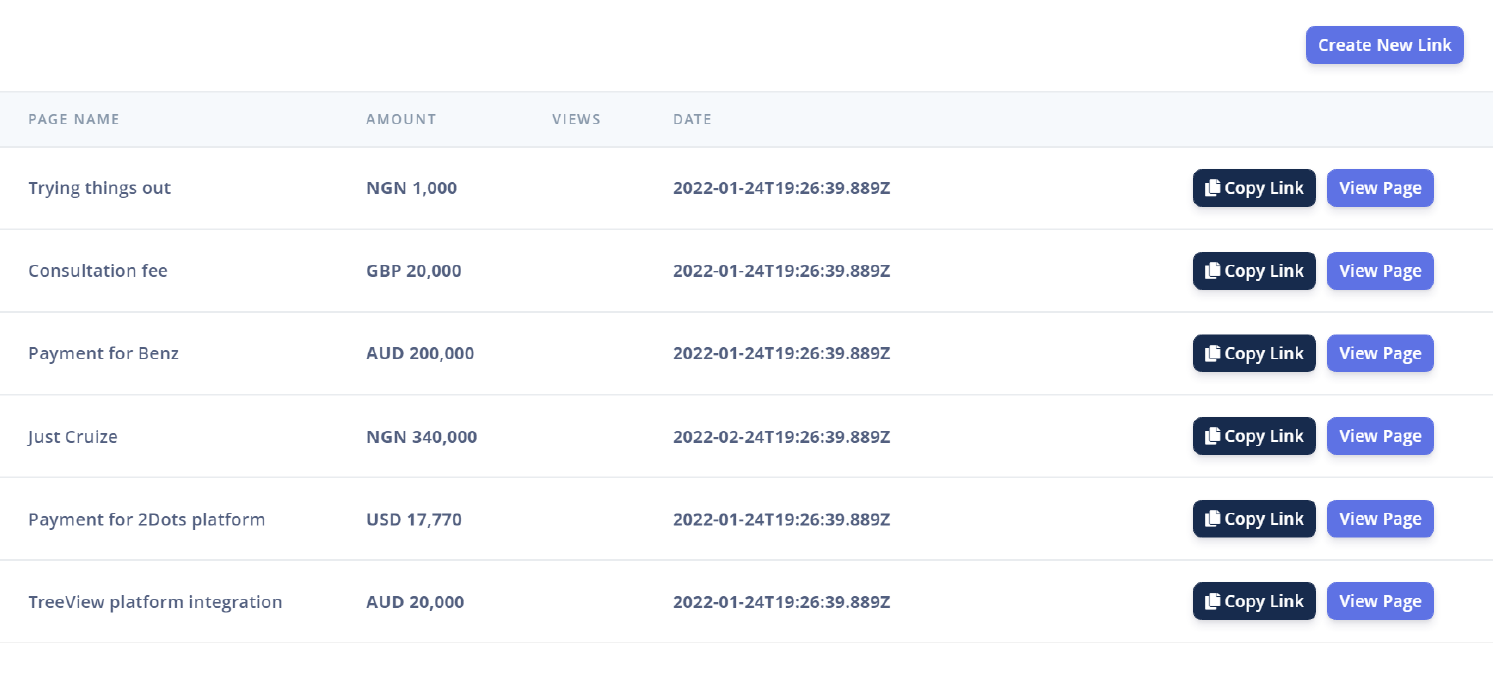 Get Paid
Use the Dashboard or email to be notified of a successful payment, and have the funds deposited into your bank account.
Send an invoice

Use 100pay Invoicing to easily collect a payment from a specific customer while automating reconciliation.

Payments for your website

Accept payments on your website by integrating Stripe Checkout—our prebuilt payment page.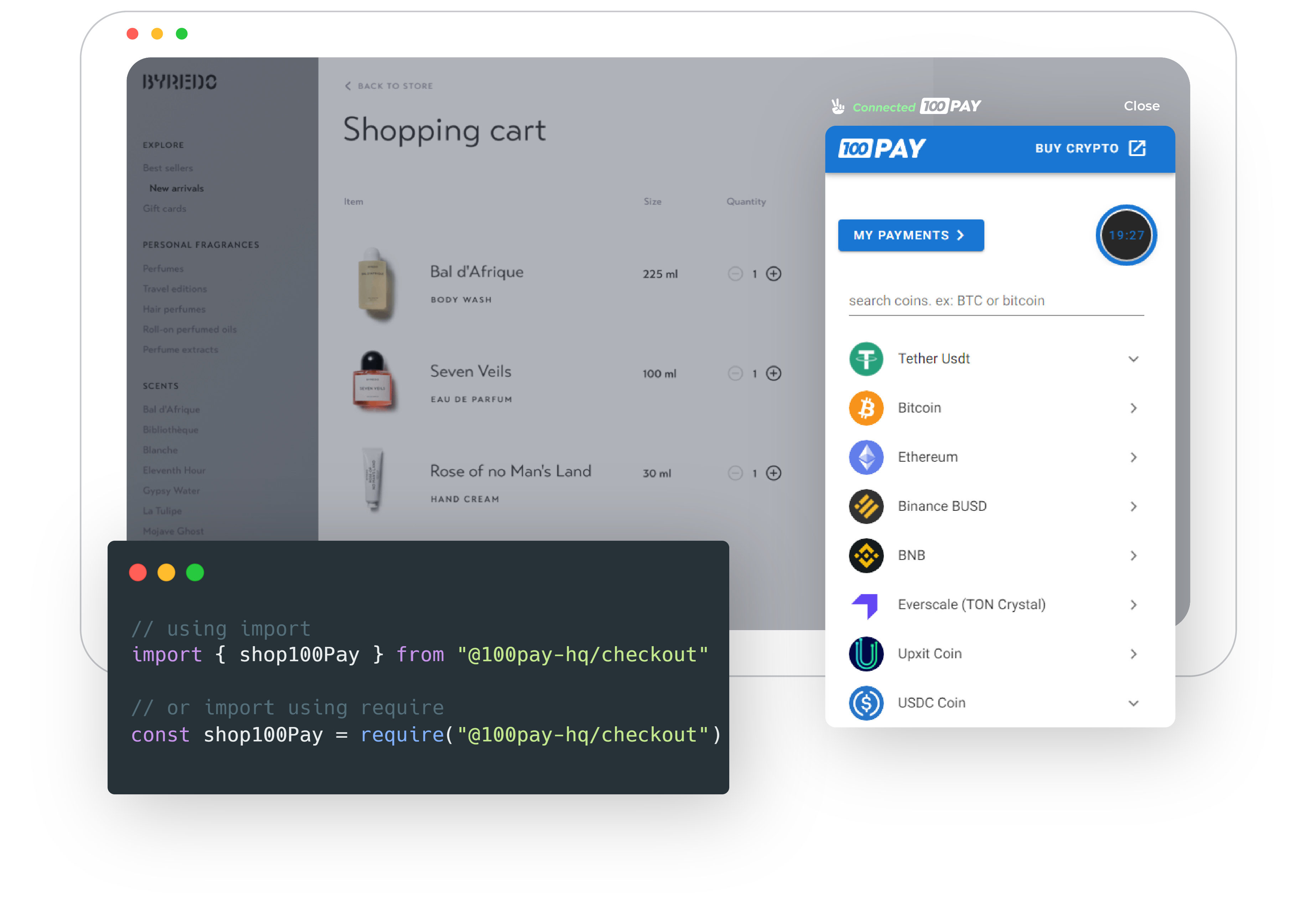 $2M+
Transactions processed
7m+
Request per day
22+
Crypto currencies supported
10+
Blockchains SUpported
Create a Free Account

Install Our SDKs

Start recieving crypto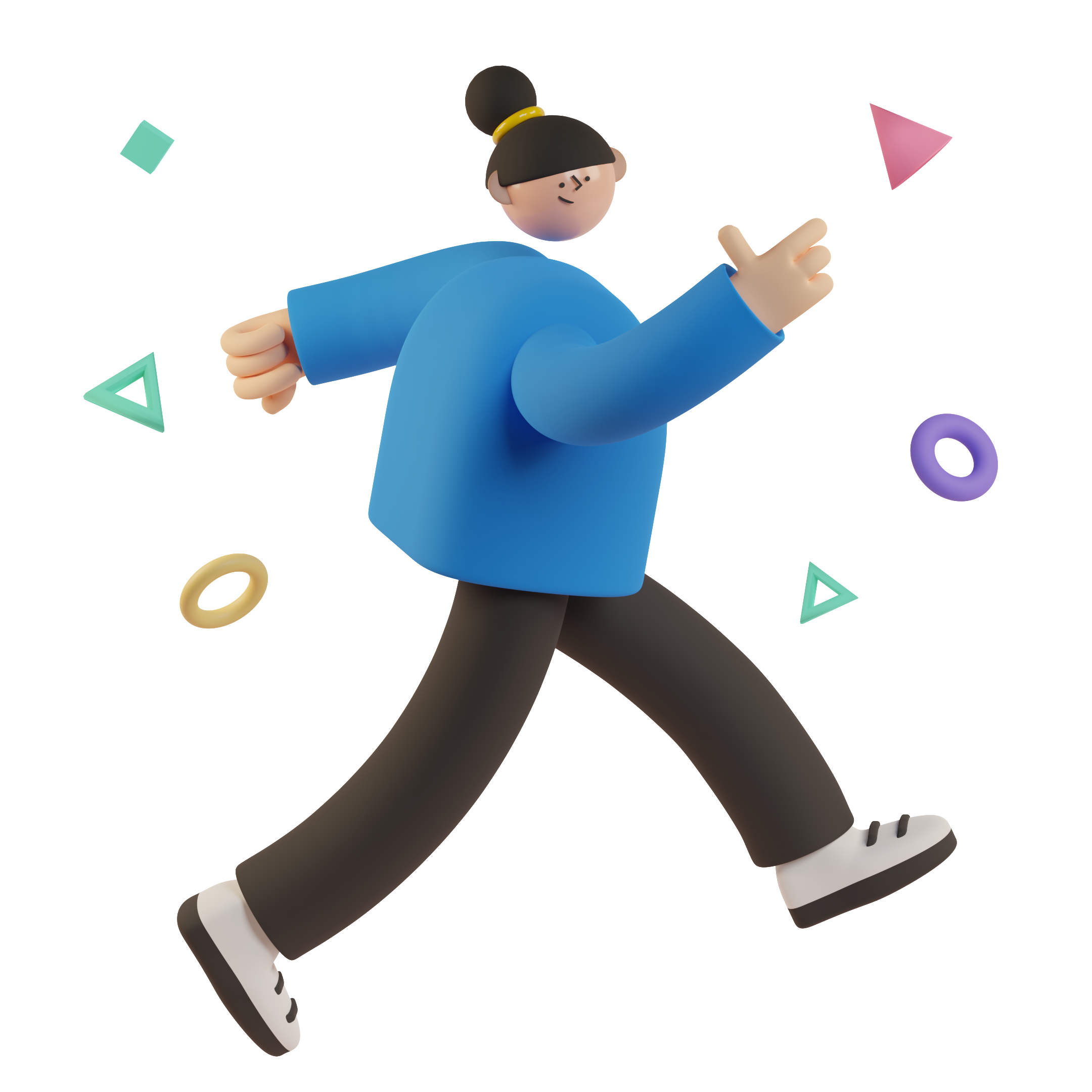 Powerful Features
Ready to get started
Wether you are a small business or large enterprise, explore 100pay Payments, or create an account instantly and start accepting payments.
Billing

Send invoices to collect onetime payments or re-occuring bills from customers from your dashbord. Download 100pay mobile app to keep things mobile.

Checkout

Accept crypto payments from your customers using our payment pages & buttons. Speed up things by integrating 100pay on your e-commerce website & mobile apps.
Find out how 100pay can work for your business
Over the years, we've built a team of experienced engineers and business developers to help you figure out how blockchain and crypto currencies can help your business scale.
---
"I went far away from home to create the balance between people, businesses & the Government, Blockchain happened to be the only way. It is not just the wheels behind crypto -- the future of money, It's the missing technology that was meant to create the balance between people, money & the Government. -- Hence 100pay "
"Blockchain is more powerful, crypto-currencies is just one use-case. We need more and more businesses to start accepting crypto not only as a payment option, but as the standard for payments. "
Send us a message & we will make it possible for you!
Get Started with 100pay for free — 0% fees
Create payment links and invoices you can receive crypto payments with at 0% fee.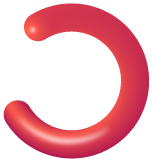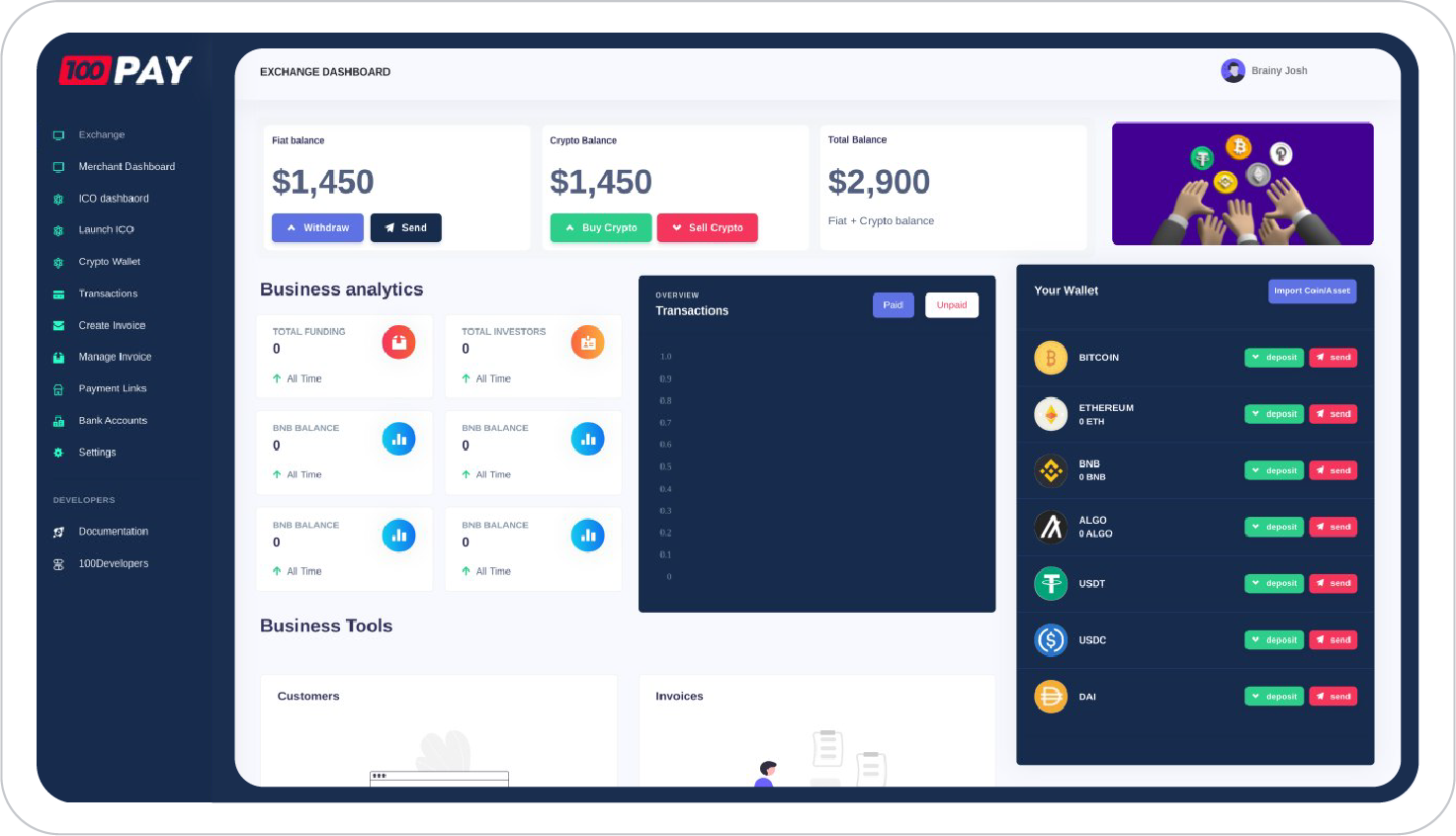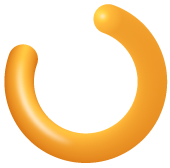 ;